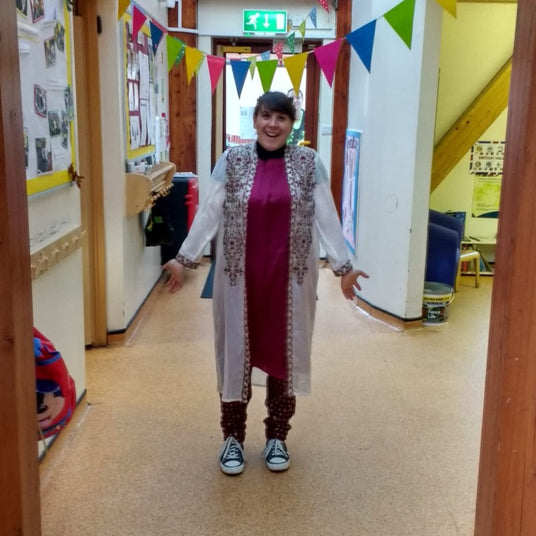 Hi, I'm Elena.
I've spent more than 20 years working in Early Years Education helping children from all walks of life. This website offers educational and fun toys at great prices.
Eco friendly wooden toys

Wooden toys surpass modern alternatives in environmental friendliness, owing to their sustainable manufacturing process and longevity. Our suppliers, like Wonderworld and HABA, prioritize sustainability by planting two trees 🌱🌱 for every one harvested.

Exceptional customer service

We know that if you look after your customers they will be a customer for life.

If there are any issues we will do our utmost to resolve them for you and make sure you have that present in time ❤️

Toys for Life

Beyond their green credentials, these toys also hold sentimental value as they can be passed down generations, instead of becoming disposable like plastic toys. Our meticulously curated selection of wooden toys promises not just great value, but also endless hours of fun.
Learning fun

A child can learn with any toy as long as there is interaction with the parent 😊

We've carefully picked our favourite wooden toys from top brands such as HABA and Small Foot that range from the clearly educational to the brilliant fun wooden marble runs. We believe building and construction toys are very important to teach spatial awareness, logical thinking and creativity.

Giving back

We've spent our working lives helping children in disadvantaged areas - whether that be as a nursery owner or family visitor supporting the most vulnerable. Some children struggle to have access to the most basic items - toys, clothing and even food. Please follow us to see the work we do helping these children. We hope to grow as a business and use our resources first locally and then on a national scale.

Toys for all ages

You will find some great deals on toys, which include modern classics as well as traditional wooden playthings perfect for any little one!

With an eco-friendly focus, we have a fabulous selection of traditional wooden toys that can be enjoyed by children aged from birth right up into their early teens. From baby's first blocks to school age train sets and beyond - you're sure to find something here at Zidar Kid 🥳